Bądź społecznie odpowiedzialny w biznesie! Daj drugie życie ubezpieczonym urządzeniom elektronicznym dzięki naszym kompleksowym usługom naprawy, regeneracji i recyclingu.
Uwzględniamy wyzwania związane ze zrównoważonym rozwojem w naszej strategii biznesowej oraz w naszych ofertach ubezpieczeń typu affinity.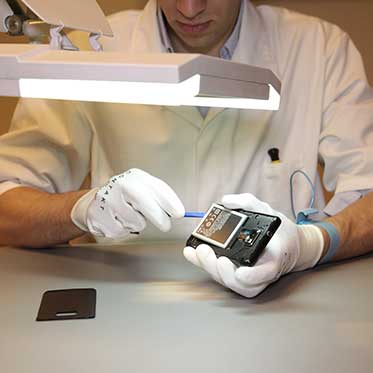 Chroń swoich konsumentów i pomagaj im na codzień.
Koncentrujemy się na sześciu celach zrównoważonego rozwoju przyjętych przez ONZ:
– odpowiedzialna konsumpcja i produkcja,
– pokój, sprawiedliwość i skuteczne instytucje,
– godna praca i wzrost gospodarczy,
– zrównoważone miasta i społeczności,
– dobre zdrowie i dobre samopoczucie,
– życie na ziemi
SPB tworzy i zarządza programami ubezpieczeniowymi w celu ochrony produktów przed awarią, uszkodzeniem i kradzieżą. Programy te obejmują usługi naprawy, regeneracji i recyklingu ubezpieczonych produktów. Od ponad 10 lat stosujemy podejście do gospodarki o obiegu zamkniętym i polegamy na doświadczeniu naszej spółki zależnej Save w zakresie świadczenia tych usług (42 000 ton niewyemitowanego CO2 rocznie).
Uwzględnij podejście oparte na gospodarce o obiegu zamkniętym
Naprawiaj więcej, wyrzucaj mniej
Save to spółka zależna grupy SPB zajmująca się wyłącznie naprawą, regeneracją i recyklingiem produktów. Hasłem przewodnim Save jest: "Napraw więcej, wyrzucaj mniej".  Save to autoryzowany przedstawiciel serwisowy Apple, Huawei oraz Samsung.  Save Group to scentralizowane serwisy naprawcze (Save Lab) i 300 sklepów (Save Store).